快速响应。怀特岛的Web开发,设计和内容管理系统托管
Claytabase提供了一个完整的网站设计和开发服务(设计,构建和托管),专注于速度,可用性和内容,这将导致更高的转化率和更多的参与度。改用我们的客户已经基于这些原则通过搜索引擎结果页获得了快速推广。
热衷于加快基于怀特岛的网站
您可能已登陆此处,因为您正在怀特岛(Isle of Wight)寻找一名网页设计师。我们坚信,我们可以在岛上提供最物有所值的服务。
建立网站不仅是我们的工作,也是一种激情。我们正在不断开发自己的内容管理系统,以压缩更多功能并加快其速度。
每个转移给我们的客户都拥有最快的内容管理系统之一,并且在其网站的心脏中内置了高级搜索引擎优化功能,从而大大提高了他们在搜索引擎中的排名。
通过有效的移动优先设计策略,您的网站将吸引所有设备上的访问者。
移动友好
现在,超过50%的搜索是在智能手机和平板电脑上进行的,对优化网站的需求从未如此迫切。
我们所有的网站都是以移动友好格式设计的,同时外观和功能仍然不错。
我们还确保在盲人用户可访问性和需要的地方进行打印方面遵循尽可能多的最佳做法。
推荐人翻倍

Aspire 2 Garden Design的工作主要来自建议。他们的旧网站已经过时了,最近几年只吸引了他们很小一部分的业务。他们希望更新其网站以吸引新市场。
仅仅两个月后,我的新网站的业务就翻了一番,咨询不断涌入。谢谢Claytabase。

让您建立并托管我的新网站是一个很棒的决定,我对此感到非常高兴。
Susan Healy-业主Aspire2花园设计-2018年9月
Speed Matters
Google has indicated site speed (and as a result, page speed) is one of the signals used by its algorithm to rank pages.

Page speed is also important to user experience, pages with a longer load time tend to have higher bounce rates and lower average time on page, some estimates say there is up to 1% loss for every 100ms delay in page load time.
Longer load times have also been shown to negatively affect conversions.
Claytabase web sites can be proven to be on average three times faster than most of our competitors.
Increased Bookings

Pen-Y-Bryn were struggling to work out why they had very few referrals via their website.
We are very pleased with the service we have received from Claytabase who have upgraded our website and improved its search-ability.

Since this work has been done we have seen growth for every month of this year already.

Thank you very much for an excellent personal service.
John & Sue Stenning - Owners Pen-Y-Bryn - Sept 2017

电子商务支付
开箱即用的托管集成,已经包括了提供程序;
通过提供的产品管理工具轻松地编辑产品和价格,并且可以将价格更改设置为在将来的某个日期进行更新,这意味着它们一口气更改它们的时间就更少了。
网上商城

自2016年以来,Stitching Elmers一直在使用Ousia CMS的电子商务功能。
他们有能力改变价格和自我形象,通过让内部管理员来节省宝贵的时间和金钱。
持续的支持协议意味着我们随时随地都可以提供帮助。
所有设计工作均由我们承担,但它们的内容与我们的努力保持一致。
Isle of Wight portfolio

Ada Mediterranean Kitchen – Web site for one of the top-rated restaurants on the Isle of Wight, and based in Ryde. We wish we could take extra credit, but their food and service is great!

The Stitching Elmers – Haberdashery shop also based in Ryde on the Isle of Wight. They offer some unique items not available elsewhere, and as such needed a web site with an online store.

Art2Artz – Therapy through Art. They provided charitable services for people with a range of learning difficulties.

Pen-Y-Bryn – Bed and breakfast based in Freshwater. We moved their web site to Ousia CMS (added speed) did some basic Search Engine Optimisation (content/link building) took them from page five to page one for some of the most competitive keywords in the area, with no advertising required.

Isle of Wight NHS Trust – Various internal web data capture functions

White Trash – Ryde based skateboard company who needed an online app to capture their user data.

Secure and reliable hosting
All of our sites are securely kept on Microsoft Azure servers, meaning we can pass on their 99.9% up time SLA.
Four levels of user permissions have been built into Content Management System, allowing you to control what is visible and to who, as well as allowing admin permissions to those you trust.
Content Management System

Mervs Mobile Bar service were one of our first clients in 2012, and have continued to use the system as it has been upgraded throughout the life of their site, as well as having a number of designs.
I would just like to thank Claytabase for my amazing web site creation, their attention to detail has proven a real success.

The ability for me to edit my site myself on a simple interface with my own log on and password is beneficial.

I appreciate all the extra effort Claytabase has given for my web site.
Mervin Pereira - Owner Merv's Mobile Bar Service - 2014
Logo Design and Branding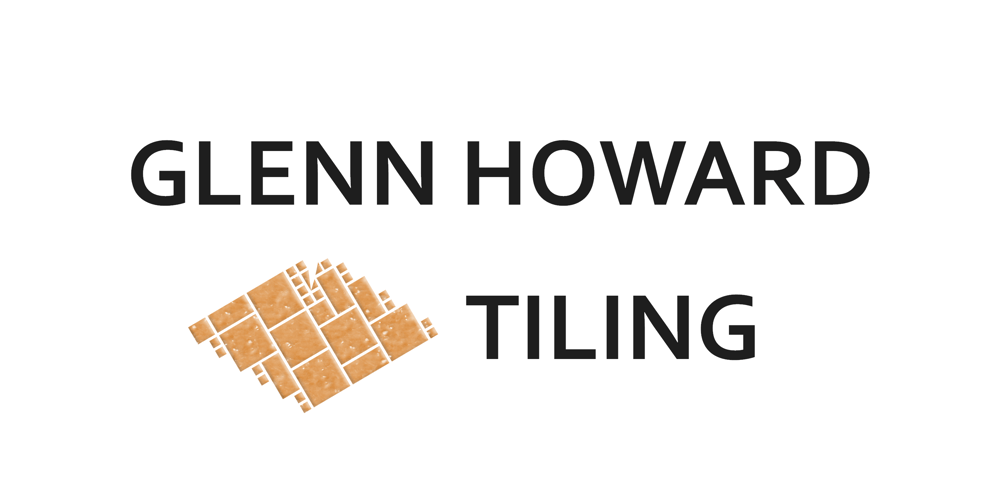 Very competitive pricing when bought in conjunction with our other services, we can offer a mid level branding design service, and supply additional items including: business cards, mugs, t-shirts and flyers.
Claytabase have been great for me.

They helped with everything from setting up my web site and email, to creating content and gettting me online.

Even as a web novice it is quite easy to update my site
Glenn Howard - 2018
Application Development
We have undertaken projects for clients including the Isle of Wight NHS Trust.
Other projects that involved web design include ARC Europe, Blake Morgan LLP and at OCS Consulting for Unilever.
Responsive web site design with optimisation in mind
All of our sites are designed with the following features built into our platform as standard:
HTML5 Compliant

Secure (sounds obvious?)

Editable by the owner

Search Engine friendly – All edited content is optimised where possible, and best practice is actively encouraged through the use of templates.

Responsive mobile first design

Images optimised at import for minimal footprint

Include text/CSS/JavaScript editors

Have "Progressive Web App" features out of the box

Have built in Google Analytics and a range of meta tags for Search Engines/Social Media sites

Socially interactive – Unless specified, we add sharing features as default

Make it easy to get in touch with the owner – Sounds obvious, but who wants to go through 5 pages for a contact number!

Include automatically updated RSS, Sitemap files

Google Translate available for quicker translation

These are all built into our Ousia CMS as standard and hosted on our cloud servers. We can do this in other systems, but it can take longer to develop.
Using the Claytabase Content Management System
Speed Comparison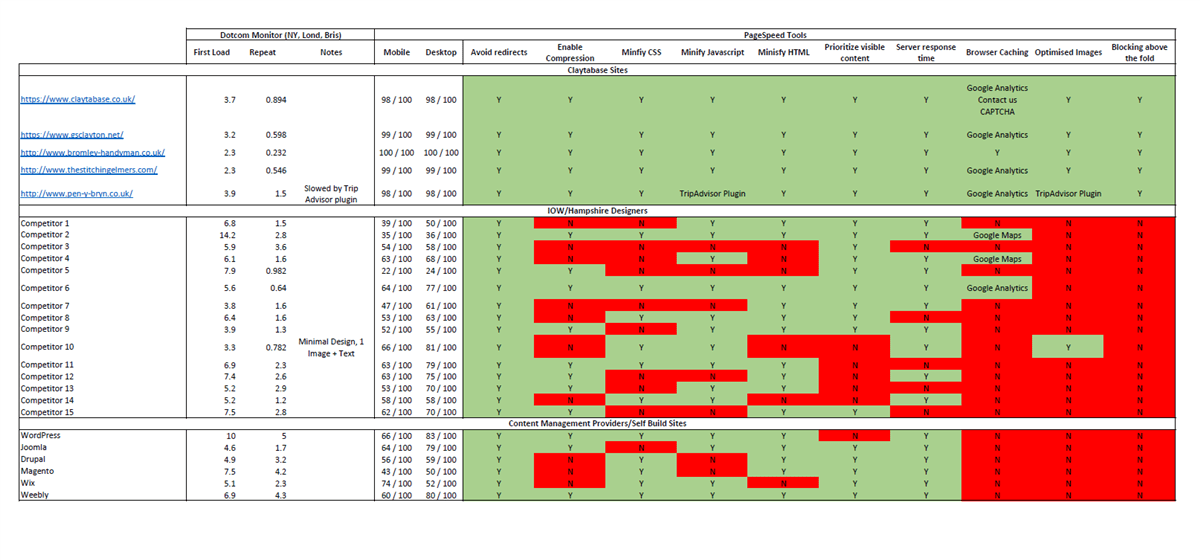 We've analysed 15 of our local competitors in the Hampshire and Isle of Wight areas for both page speed load times and page speed tools optimisation techniques, and are the only site to always score above 90%, while also loading in under 4 seconds.
We also had considerably better scores on all fronts in comparison to the major players.